Home


Diaries


1861


May-June


July-August 2


August


September


October


November


December



1863


January-April


May


June


July


August


September


October


November


December


Letters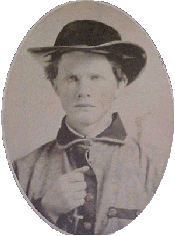 The surviving diaries of Albert L. Peel, Adjutant of the 19th Mississippi Infantry, reveal the daily life of a soldier on the march and in camp. Born July 14, 1841 at the family home of Hickory Park in Chulahoma, Mississippi (part of Marshall County), Albert attended the prestigious Kentucky Military Institute (KMI) until the onset of the war. He enlisted with his brothers: Robert, the eldest, a physician, Thomas, the next eldest, a married man, and younger brother Addison, who like Albert was at KMI. Andrew Jackson Peel, already moved away to Texas, enlisted there, served for a few days before securing a "substitute" and the youngest brother Volney was only 15 in 1861, however this youngest brother would enter the war before its conclusion.
Like most soldier diaries, the longest entries are written when time ran slow. Battles are not covered in any great detail because at those times Peel was too busy to write much, hence Gettysburg is covered in about three short paragraphs. Even so, Peel's meticulous tracking of his unit's movements across the countryside as well as his record of various friends and kinsmen as they came through the camp.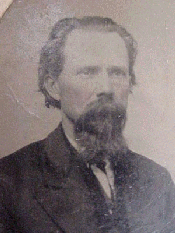 Dr. Robert Hunter Peel was born September 30, 1832 at the family home in Alabama and moved to Mississippi as a toddler. He became the head of the family at the age of 15 when his father died in 1846. Robert was married to Virginia Matthews, the daughter of Ballard D. Matthews. Their daughter Fannie died in infancy and Virginia died about the same time. At the time of the war's start, widower Robert was working as a physician, tended only by his aunt Jane, the youngest of his father's many siblings, a retarded woman in her early 40s.
From before the war's start throughout the horrific months of combat, Robert kept in touch with his sister-in-law Maude, Virginia's younger sister. The letters show the developing relationship between the two. I have placed the letters and his other papers in the appropriate section of the website.