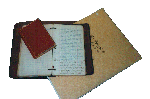 Col. Phelps Houseboat Launched.
Special to the New York Times
NEWBURG, N.Y. June 14 -- The houseboat Nirodha, owned by Col. Sheffield Phelps of Englewood, N.J., was launched this afternoon from Marvel's shipyard in this city under the colors of the New York Yacht Club, and was christened by Mrs. Sheffield in the presence of a large party of New York friends, who came here on a special train. The boat was originally designed for Pierre Lorillard, the keel having been laid nearly two years ago. It was subsequently sold by the executors of his estate, and changes made to conform to the wishes of Col. Sheffield, who will use it on the coast of Maine in Summer and in Florida waters in Winter. The Nirodha is 123 feet over all, 23 feet beam, 8 1/2 feet deep, and will draw 3 1/2 feet of water. She will be taken to New York for furnishings on Tuesday, and go to the college boat races at New London for her first trip.
New York Times, Newburg, N.Y., June 14, 1902