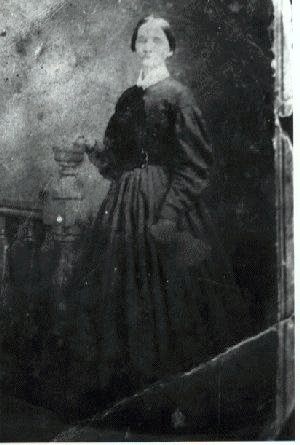 The original portrait hung in the McCullough dining room in Alicia, Arkansas. This photograph is a copy of one made of the portrait, which was given to the local high school by Hugh McCullough and was destroyed by fire in 1969.
Nancy Howard Tate Woodward Newland
Born: July 27, 1804
Morgantown, NC
Father: David Tate, Sr.
died March 1832, Morganton, VA
Married: (1) W. Joseph Woodward
before 1824
Married: (2) Dr. Robert Newland
June 5, 1832
Occupation: postmistress
Children:
Joseph Carson
b. January 01, 1827
d. 1869
Died: October 1881
Batesville, AR