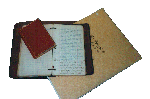 In Their Own Words:
Related Pages
For those interested in the daily lives of soldiers, not only do you have access to the materials published on this site, but also a larger collection can be found at War Dairies. The site hosts links to diaries written by many soldiers, from a variety of countries and conflicts.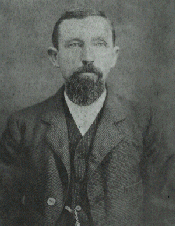 More on the Vining family can be found on Vining Genealogy Exchange, Cynthia Vining Dean, webmaster.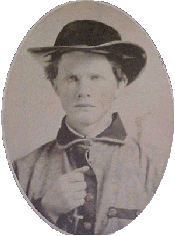 Albert L. Peel, of Chulahoma, MS, served as Adjutant in the 19th Mississippi Regiment from May 1861 until his death at Spottsylvania, VA in 1864. His diaries for 1861 and 1863 have been preserved by a Peel family descendant, Mr. Kevin Hudson and published on the internet by Mr. Jack Durham.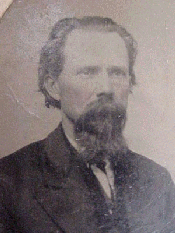 Robert H. Peel was Albert Peel's older brother. He served as Regimental Surgeon in the 19th Mississippi Regiment. His memoirs and letters are reproduced on Jack Durham's website, again through the gracious cooperation of his descendant Kevin Hudson.
Other information on family lines originating in Mississippi may be found on the Marshall County Homepage.
Civil War links may be found at Traveller Southern Families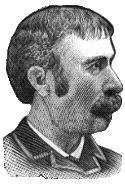 Teaneck, New Jersey -- longtime home of the Phelps family -- has a homepage with information about William Walter Phelps.
In The Political Graveyard you will find information on prominent men and women who have served our country's government. Several members of the family are listed there including Adam Rankin Alexander, Preston Lea, William Walter Phelps, Phelps Phelps, and Sheffield Phelps.
More information about the Phelps family can be found at The Phelps Family History in America and at Descendants Of Edward Phylyppes (Phelps)
Information about Windsor, Connecticut (original home of the Phelps family) can be found at Windsor Homepage or by writing to the Windsor Historical Society, 96 Palisado Avenue, Windsor, CT 06095.
Information about Simsbury, Connecticut (another home of the Phelps family) can be found at Simsbury Historical Society or by writing to the Simsbury Historical Society, 800 Hopmeadow Street, Simsbury CT 06070.
Contributors List -- websites, family members and researchers who have made this webpage possible
---
Home
Questions and comments to Webmouse Cyberspace Publications
Copyright © 2011 Ellen Wilds, all rights reserved.