In Their Own Words:
Family Museum
---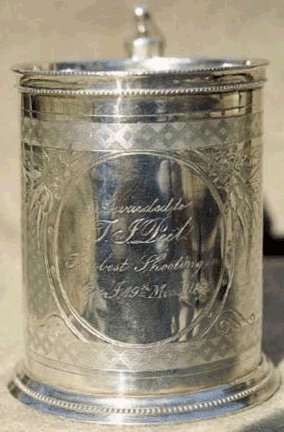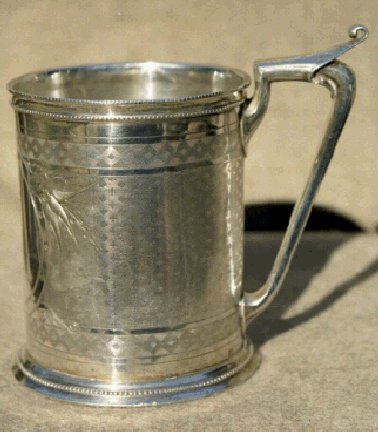 From Jim Varner: "My mother's (Sarah Ann Alexander) great aunt Olivia Alexander was married to Thomas J. Peel of Co. I 19th Miss Regiment and she inherited a silver cup which I now own. Appears to be coin silver with handle and hallmarks."
Inscription reads Awarded to T.J. Peel. For best shooting in Co. I 19th Miss Reg't.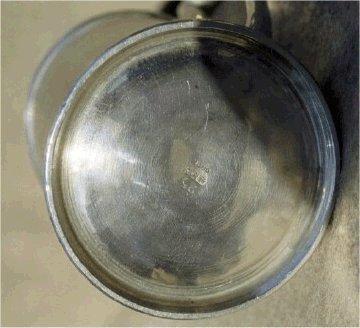 ---
Home
Questions and comments to Webmouse Cyberspace Publications

Copyright © 2011 Ellen Wilds, all rights reserved. Redistribution and/or reuse terms of license.