In Their Own Words:
Family Museum
---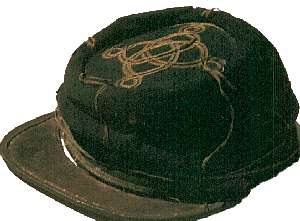 From John Davidson, "The hat Samuel Wilds wore home from the Deleware prison. lt is a Union hat given to him by an officer who befriended him while in prison."

---
Home
Questions and comments to Webmouse Cyberspace Publications

Copyright © 2011 Ellen Wilds, all rights reserved. Redistribution and/or reuse terms of license.