In Their Own Words:
Family Museum
---
While you are waiting for the image to load -- be patient because it is very large -- here is the derivation of this document. The research was done in New Orleans in the mid-1950s by one Pierre Albert More, genealogist for the Colonial Warriors, a "society of gentlemen." The information was then taken by Nancy Alexander Wilds from the formal application and artfully illuminated on parchment.

Due to the physical size of the document it was not possible to scan it as a single image and therefore it was necessary to seam it together, hence the color changes midway down. My apologies.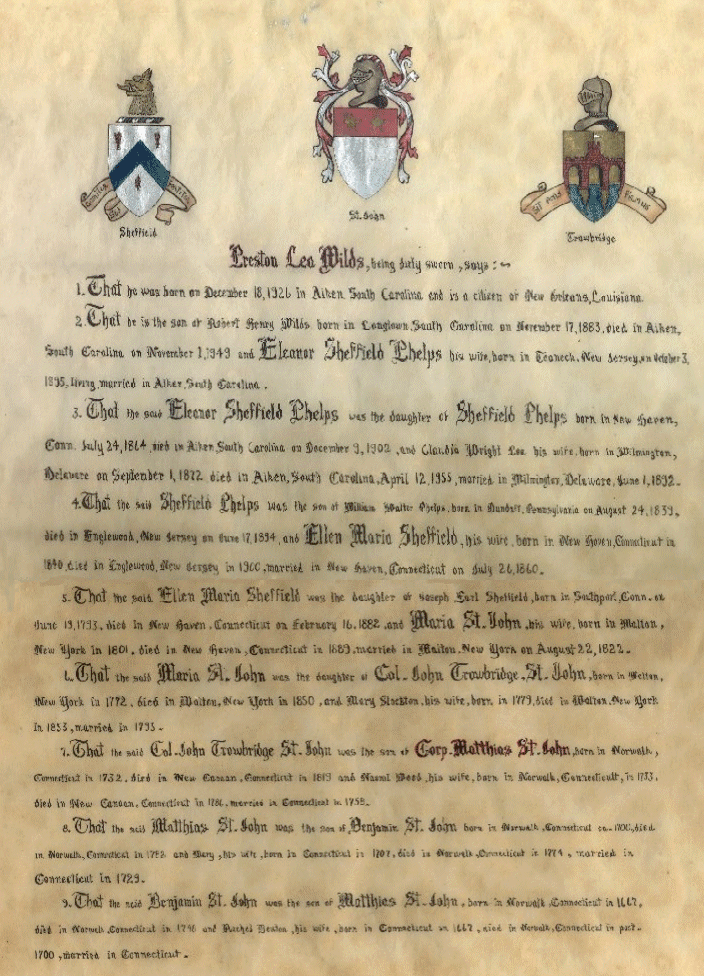 ---
Home
Questions and comments to Webmouse Cyberspace Publications

Copyright © 2011 Ellen Wilds, all rights reserved. Redistribution and/or reuse terms of license.