In Their Own Words:
Family Museum
---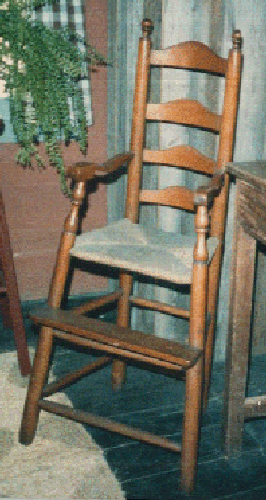 An 18th century high chair from the Lea family; kept at Rose Hill for most of the 20th century where it was still in use through the 1930s as indicated by a modern repair to the footrest. Inherited by me after the death of Claudia Lea Phelps ("Aunt Bill") in 1984.

---
Home
Questions and comments to Webmouse Cyberspace Publications

Copyright © 2011 Ellen Wilds, all rights reserved. Redistribution and/or reuse terms of license.