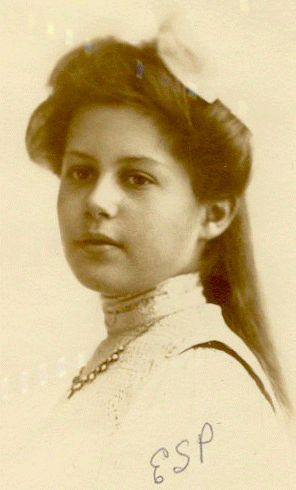 Eleanor Sheffield Phelps was born in Teaneck, NJ on October 3, 1895, the youngest child of Sheffield Phelps and Claudia Wright Lea.
In the early summer of 1912 she went abroad with her family and put together this record of their journey.
Description of Original Diary:
The travelogue is in scrapbook format with a leather cover and a latch. The pages, due to high acid content, have become brittle and separated from the spine. Pages seven and eight are missing. There are photographs mounted throughout the text and an effort has been made to present the document as closely as possible to its original layout within the strictures of webpage formatting. A sample page is available.
Transcription Notes:
The document was transcribed by Susannah Wilds and I have not altered her text except to remove those mentions of photographs to the "Alternative Text" line within the image tag. Items in [italics] are my own annotations.